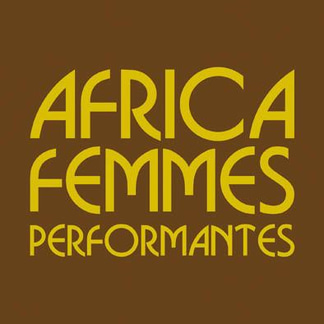 13th BUSINESS INSPIRING WOMEN CONFERENCE
US-AFRICA TRADE CONFERENCE
The 13th Edition of the BUSINESS INSPIRING WOMEN, US-AFRICA TRADE & INVESTMENT FORUM was held in ELICOTT CITY at the TURF VALLEY RESORT in the State of Maryland on April 14, 2022, with the official participation of the Maryland State Department of Commerce Experts and Directors: Ms. Aisha Jones Booker, Director U.S. Commercial Service, M. Andrew Kreinik, Regional Manager Europe, Australia and New Zealand, Mary E. (Mendy) Nitsch, Director, International Programs, Mrs. Paulette Mpouma, District Export Council, Maryland Dept. of Commerce.


Mrs. Gwedji Doris Wainwel, Head of Service in charge of Cameroonians abroad at the Ministry of External Relations of Cameroon, Mr. Romain LOBO, Deputy General Manager at the Congolese Office of Control, the Honourable Gisele Tsangue, Mayor of the City of Babadjou in Cameroon, the Honourable Dadda Aliou Fadimatou, Mayor of the city of Mayo Darlé in Cameroon, and the Honourable Augustine Keller Ndoni, Mayor of the city of Kribi 1er, Cameroon.
Areas of focus for the mayors and African Government officials
included: Trade and Investment, Agriculture (Food Security), Bridging US & African Companies, sisters cities International, THE US-AFRICA cooperation. African Mayors showed their profound interest in developing sisters' cities programs with the cities and counties of the United States, especially the State of Maryland.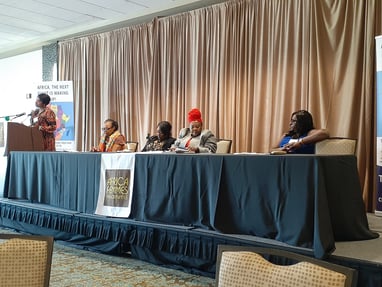 The investment opportunities were presented in the field of Mining by Mrs. Josée Kyalu Tambwe, CEO, FEMMES SECOURISTES BUSINESS (Mining Industry) in the Democratic Republic of Congo, and also by
Catherine Djimet of the Republic of Chad on women's entrepreneurship and business intermediation by Mrs. Caroline Megang, Managing Director of Mindthrust Cameroon.
A coaching session and book signing session were moderated by Ms. Chou Hallegra, Founder & CEO, Grace & Hope Consulting, LLC, Pennsylvania, and Dr. Loveah Colette Magne, author of the book "Infinite Power Now" and
founder of "Restorialife and Peace Coaching Academy".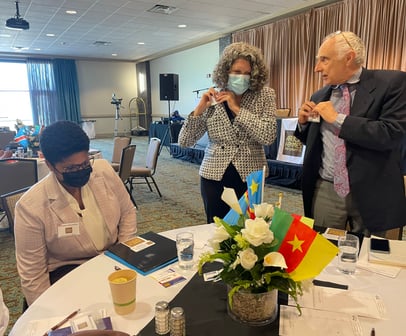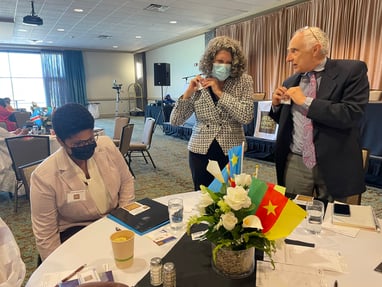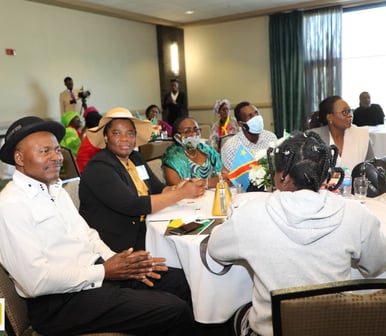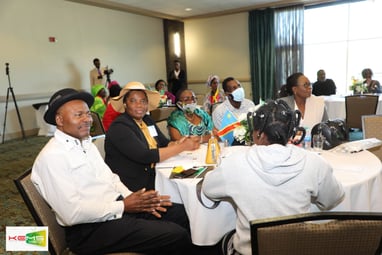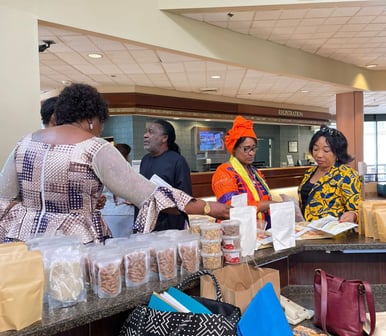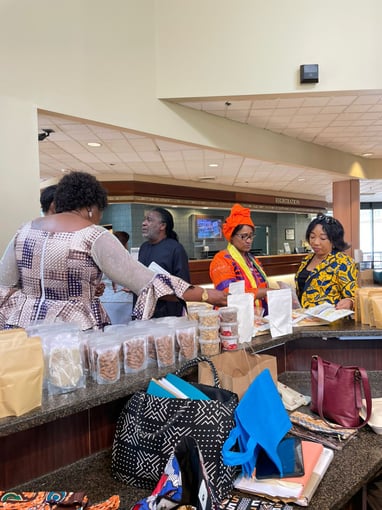 Our program is designed to assist women organizations in sub-Saharan Africa, micro, small and medium sized enterprises businesses (MSMEs) and the African Diaspora, the American companies, in creating connection with US business and investors through Economic cooperation, reaching new market, expanding distribution networks, generating buyers, increasing visibility and advocacy.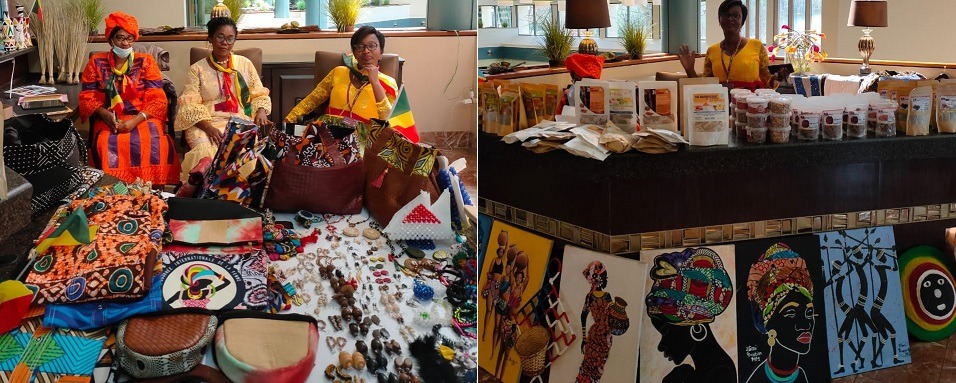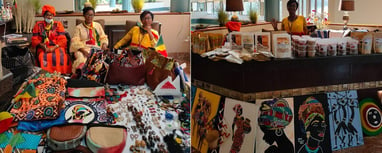 We work in the private sector and with the civil society. In sub-Saharan Africa, we have initiated
cluster development opportunities to improve the supply chain for high demand products in America such as superfoods and Agribusiness Food, ethnic accessories. Many suppliers are now ready to export. The program to open a Trade Center by the end of 2022, in the Maryland free trade zone needs the attention of various partners, investors, African Governments and American
Government Agencies.


Our experience in these different countries is that at a certain point, women have a real difficulty and still need capacity building,
technical and financial support.one thing we can each do to shine light on the Micro, Small and Medium Sized Enterprise: We have to continue to raise public awareness of small and medium sized enterprises contribution to sustainable development.